Commercial Movers in Bremerton, WA
---
Professional Commercial Movers Serving Bremerton, WA, and the Surrounding Areas
Our commercial movers ensure efficient, seamless transfer anywhere in the world as an Allied Van Lines partner. Spaeth Transfer can guarantee a positive experience whether your company is relocating within the same city or moving to another country. Our teams have extensive experience in the field as professional movers, providing companies with services that require minimal downtime. Just because your company is moving doesn't mean production has to come to a halt! Instead, hire professional commercial movers who understand the ins and outs of relocating businesses. Spaeth Transfer is the team you want on your side for your big day, whether it's local, interstate, or international.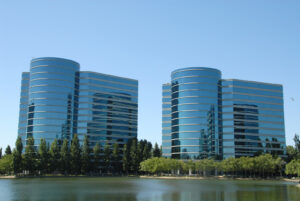 Spaeth Transfer – One of the Top Commercial Moving Companies in Bremerton, WA
As a well-known commercial mover in Washington, we offer a wide range of services that minimize downtime and get your company up and running in no time. At Spaeth transfer, we can help you with:
Wrapping fragile objects
Boxing company documents
Packing supplies, equipment, and machinery
Crating heavy, large or oddly-shaped items
Loading and Unloading shipments
Real-time shipment tracking
Assembly of workstations or furniture at the new location
Office and system set-up and configuration
Storage And Warehousing
Spaeth Transfer provides expert office relocation services in Bremerton, Bainbridge Island, Port Orchard, and the surrounding areas. Call Spaeth Transfer today if you need dependable office movers!
Employee Relocation Services
Professional employee relocation services from Spaeth Transfer, an Allied Van Lines agent, will help you move your employees quickly and efficiently. We will collaborate with you to develop a moving plan that meets the specific needs of your employees.
Professional Packing
When you choose our packing services, we will carefully handle each item and properly store it away so it arrives at your new home exactly as we had packed it. We also provide packing materials if you want to pack your items yourself.
There's No Need to Stress With Spaeth Transfer!
Any type of move can be stressful, but commercial transfers can be especially so. Whether your move is large or small, it comes with its own set of requirements and challenges. As a result, Spaeth transfer teams collaborate closely with our clients to ensure that your relocation is more of an adventure than a significant hassle. We accomplish this by minimizing downtime, maintaining production rates, and limiting moving costs. Give our movers a call if you're looking for a partner to help you plan your big day. At Spaeth Transfer, we're more than just movers; we're people who care about your business.
Avoid the stress – call Spaeth Transfer today for your free moving estimate.