Professional Movers Serving Bremerton, WA and the Surrounding Areas
---
One of the Top Rated Moving Companies in Bremerton, WA
Spaeth Transfer, an agent for Allied Van Lines, provides professional residential, commercial and international moving and storage services to customers in Bremerton and the surrounding areas. As a leader among moving companies in Bremerton, WA, we offer professional moving solutions to clients in the Greater Puget Sound area and the Olympic and Kitsap Peninsulas. Whether you are moving locally or out of state, our movers can help make your relocation a stress-free process.
Searching for knowledgeable, experienced movers in Bremerton, WA park? Our team at Spaeth Transfer offers flexible, fully customizable services to build the ideal relocation package for your situation. As one of the leading moving companies in the region, our experts provide support for every kind of move. Be it a local, interstate, or overseas transfer, rest assured that our professionals will give you the seamless transfer you are looking for. Call us today and find out more about how our industry experts can help you!
As a full-service moving and storage company, we offer a complete range of moving services personalized to meet your needs, including packing, custom crating, storage, home staging, and more. Our reliable movers understand the responsibility you entrust us with and will take great care of your belongings. We have the training and experience to transport items, from a grand piano to office files, in a safe and efficient manner.
Being one of the top moving companies in Bremerton, Spaeth Transfer is proud to offer free moving estimates. We will come to your home and provide an accurate moving quote. To find out how we can help you move with ease, contact us today at (360) 200-5041!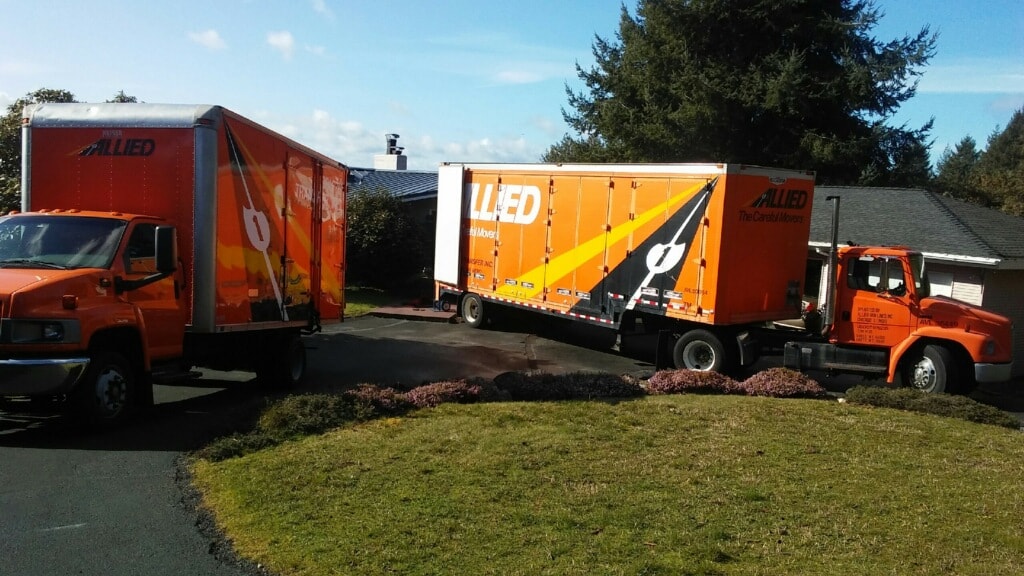 Professional Bremerton, WA Movers
Trying to figure out which movers in Bremerton, WA to trust? Trust the leaders in the industry, our experts at Spaeth Transfer. From packing to loading, shipping to unpacking, let us take over your move and simplify what's often a very stressful process. Instead of doing everything on your own, so you can enjoy the local attractions like Pendergast Regional Park, Stephenson Canyon, and Evergreen Rotary Park. As you appreciate the scenery, our movers will be packing up your house, loading the truck, and transporting your belongings to your new home safely. If seamless service is what you need, then look no further than our professional team.
Movers that Truly Care
As one of the best-rated moving companies in the Bremerton area, it's clear to see our team truly does care about our clients. At Spaeth Transfer, we strive to provide excellence in service. And as such, we'll gladly create the perfect moving plan for your relocation. Want all-inclusive support for a 100% stress-free move? We can certainly provide you with that, or individual services according to your needs. Contact our experts today to book a free, no-hassle quote and to find out more about how we can help you. At Spaeth Transfer, you're the priority!
About Spaeth Transfer Inc.
Since our beginning in 1923, Spaeth Transfer has been committed to trustworthy and honest service. We have maintained our longevity because we care, and strive to do every move right. This is one of the reasons we have continued to be a leader among moving companies in Washington. Also, as a part of Allied Van Lines, we have the resources of a global mover. Our partnership with Allied began in 1957. This partnership has helped Spaeth Transfer provide many successful moves across the U.S. and internationally. Our moving company is fully licensed and insured.
While our history of highly-satisfied customers is our greatest accomplishment, today, we are continuing the tradition of a small, well-run moving company that not only meets but exceeds our customers' expectations. For one of the best moving companies in Bremerton, contact Spaeth Transfer today!
Direct link to the "Rights & Responsibilities" booklet: https://www.fmcsa.dot.gov/sites/fmcsa.dot.gov/files/RightsandResponsibilitiesBooklet_2022Update.pdf
Direct link to the "Ready to Move" brochure: https://www.fmcsa.dot.gov/sites/fmcsa.dot.gov/files/ReadytoMoveBrochure_2022Update.pdf