Top Rated Moving Companies in Gig Harbor, WA
---
Spaeth Transfer – One of the Top Rated Moving Companies in Gig Harbor, WA., and Surrounding Areas
Let our Gig Harbor Movers Help With Your Next Move
Spaeth Transfer in Gig Harbor, WA are professionals who have been committed to trustworthy and honest service since their beginning, decades ago. That aspect, along with their unwavering focus have placed them among the top rated moving companies in the industry today. Furthermore, as affiliated agents of Allied Van Lines, they have access to a global network of resources and a variety of added services that make them the right choice for your move.
Let our experts at Spaeth Transfer take the guesswork out of your move so you can spend more time with your family. Why stress over paperwork and packing, when you can leave painstaking details to the seasoned pros of our top rated moving companies? Why not treat yourself and your loved ones to some well-deserved R & R time, instead?
Check out the exhibits at Harbor History Museum on Harborview Drive, downtown Gig Harbor. Challenge yourself with some outdoor time at Cushman Trail. Enjoy their paved regional trail that runs through Wilkinson Farm Park via a raised bridge that protects natural wetlands.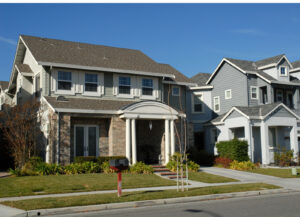 Important to Have Handy on Moving Day
To help with your planning, check out some of the helpful suggestions below from top rated moving companies.  Keep them in mind as you prepare for your big day:
Last minute packing items: including markers, boxes, packing tape, packing paper;
Personal hygiene items: including toiletries, paper towels and toilet paper, etc;
Kids/pet's toys/comfort items: activity/snack boxes (kids)/leash/treats/toy box (pets)
Important documents/money: personal IDs, cash, credit cards, etc;
Phones/electronic devices/camera: with (portable) chargers/batteries/plug-in devices
Notepads, pens, checklists, important contact numbers
Keys: to home(s) and car(s)
Cleaning essentials & supplies: for tidying up home before leaving
Checklist with last things to do: before leaving home
First-day essentials box(es): to be kept with you (and not the in the moving van) and to include essentials you need on a daily basis should you have to be at your new home without your other belongings.  It can include sleeping bags, blankets, pillows if such is deemed necessary.
Moving From Gig Harbor to Another City? Spaeth Transfer Can Help!
Moving with Spaeth Transfer
Our skilled staff at Spaeth Transfer, Gig Harbor, WA can assist with all your moving needs.  From home staging to custom crating, you will have access to a varied range of services conceived to exceed your expectations. Contact us today for a free moving estimate!