A Leader Among Moving Companies in Bremerton, WA
---
Residential Moving Companies Serving Bremerton, WA, and the Surrounding Areas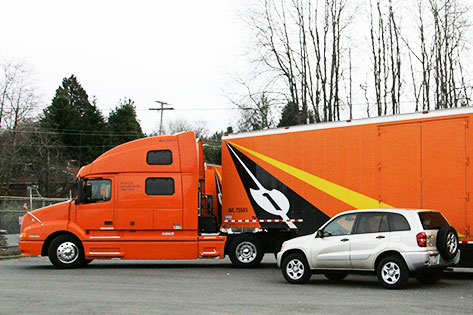 You can get planning assistance from Spaeth Transfer, one of the best residential moving companies in Washington. With our moving and storage options, we are here to assist you throughout the entire process. Our services are adaptable and designed to facilitate a quick transition for you.
Spaeth Transfer Can Help You On Your Next Move!
Our movers will help you reach your new home at any location with any size of move. Here is the variety of distances our movers can cover.
Storage Options
We assist people in relocating to new homes, apartments, and other locations. To help you balance moving, work, and family obligations, we offer full and partial service moves. For full-service moves, we can take care of your belongings' packing and transportation. Since we are an agent for Allied Van Lines, we make use of their high-quality vehicles and tools.
Spaeth Transfer's movers provide both short- and long-term storage. We are aware that not all steps are carried out simultaneously. Until your new home is ready for you to move in, we will store your belongings in our climate-controlled, security-monitored storage facility.
To earn our clients' trust, Spaeth Transfer's movers go above and beyond when performing a move. We recognize that moving can be stressful, so we want to use our straightforward services to allay your concerns. Let us assist you with your move from start to finish.
One of the Best Residential Moving Companies Serving Bremerton, WA., and more…
You will receive moving assistance from Spaeth Transfer, an Allied Van Lines agent in the Olympic and Kitsap Peninsulas. To make sure that the transfer goes smoothly, we pay close attention to your moving schedule. Whether moving across town or down the block, our helpful and skilled movers will handle your belongings with care.
Long-Distance Moving
Long-distance travel necessitates considerable planning and effort, which frees you to concentrate on more pressing matters like acclimating to your new neighborhood and home. Are you relocating to Seattle or across the bridge to Bainbridge Island? Trust that your belongings will be moved carefully by our trained staff.
Contact Us Today!
Contact our movers at Spaeth Transfer to ask about our moving and storage services. Call us to schedule an estimate and begin planning as soon as possible.
By knowing that we're not only transporting your belongings but your lives and memories as well, we are able to make your move our top priority. For more information about our residential or commercial moving services or to schedule a free, in-home estimate, call us today.