A Leader Among Moving Companies in Bremerton, WA
---
Residential Moving Companies Serving Bremerton, WA, and the Surrounding Areas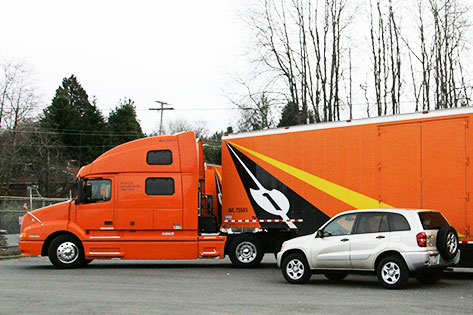 Start planning your next residential move with one of the top rated residential moving companies in Washington at Spaeth Transfer. We are here to help you complete a successful moving and storage services from start to finish with our helpful moving and storage services. Completely customizable, our services are here to provide you with a streamlined move to your new home.
One of the Top Residential Moving Companies You Can Trust
Our movers will help you reach your new home at any location with any size of move. Here is the variety of distances our movers can cover.
Storage Options
We help with moves into new homes, apartments, and more. We offer both full service and partial service moves to help you handle the move, your work, and family life all at once without becoming overwhelmed. For full service moves, we can provide the packing materials, and will handle your belongings with care. Our moves stay organized with labeled and even color-coded boxes, and we are a proud agent of Allied Van Lines, using their superb moving and storage vehicles and equipment.
Our residential movers also provide short-term and long-term storage at our Spaeth Transfer warehouse. We know that all moves can't happen all at once depending on your situation. If you need to keep your belongings somewhere safe and secure until your new home is ready for move in, we will keep them at our climate-controlled and security monitored storage for you.
Spaeth Transfer's movers go above and beyond to achieve our customers' trust and satisfaction during a move. We know that a move can be a stressful time in life, so we want to ease your worries with our convenient services. Let us help you from your estimate to the completion of your move. We have the moving and storage services you need to reach your new home in no time.
Residential Movers Serving Bremerton and more…
If you are moving in or around the Greater Bremerton or Seattle area, or the Olympic and Kitsap Peninsulas, Spaeth Transfer, an agent for Allied Van Lines, is here to make sure your move goes smoothly. We pay special attention to your moving time requirements to ensure your relocation goes on as planned. Our friendly and trained movers will treat all of your belongings with great care, whether they are transporting them down the street or across town.
Long-Distance Moving
Long-distance moves require extra work and planning, which can become daunting very quickly. Spaeth Transfer can help you save time and energy so you can focus on the important things, like adjusting to your new home and community. Whether you are moving to Bainbridge Island, or clear over the bridge to Seattle, you can depend on our team to move your belongings safely & securely.
Professional Packing
At Spaeth Transfer, we're not just office movers. We also offer a wide range of storage solutions and warehousing options. So, if you're running out of room for your overstock, have no clue where to store your company furniture during the big move or need a safe, secure location to archive your documents, our climate-controlled buildings are the perfect answer.
Contact Spaeth Transfer
Contact our movers at Spaeth Transfer to ask about our moving and storage services. Call us to schedule an estimate and begin planning as soon as possible.
By knowing that we're not only transporting your belongings but your lives and memories as well, we are able to make your move our top priority. For more information about our residential or commercial moving services or to schedule a free, in-home estimate, call us today.