A Leader Among Residential Moving Companies in BREMERTON, WA
---
Residential Moving Companies Serving Bremerton, WA and the Surrounding Areas
While there is a vast assortment of residential moving companies out there, not just any team will guarantee a seamless move and a positive experience. As such, it's essential to research which residential moving companies are best-rated in Bremerton, WA. No doubt, you'll want a crew that's reliable, trustworthy, and affordable. Does such a team exist, you may wonder? Yes, indeed, they do exist! When you're looking for top-rated, you're looking for us – Spaeth Transfer, an agent for Allied Van Lines. With knowledgeable professionals who are friendly and well-trained, you're in capable hands. Whether it's a local, interstate or international move, Spaeth Transfer will get you where you need to go.
As a partner of Allied Van Lines, our clients benefit from a global network that provides seamless services – anywhere in the world. At Spaeth Transfer, we pride ourselves in being one of America's top residential moving companies. As such, we guarantee your satisfaction without exception. With unparalleled services and industry-savvy experts, we can take care of every single detail of your relocation. From beginning to end, you won't have to lift a finger if you don't want to! Simply customize your moving package and select the options you want. Typically, these options often include:
Free Quote: With a free, no-obligation quote, you'll be able to figure out how much your move will cost without being stuck signing a contract.
Packaging: Don't lift a finger with our packaging assistance. Thanks to countless years in the business, our pros know every trick in the book to ensure nothing breaks during transit. From wrapping to boxing to crating, you won't have to worry about a thing, too!
Loading and Unloading: Let us do the heavy lifting for you! Our crews have the professional tools and equipment to ensure secure loading and unloading.
Storage and Warehousing: We also offer safe, clean, and climate-controlled facilities for short or long-term storage and warehousing solutions.
Call us today at Spaeth Transfer and find out how we can help you with your upcoming move.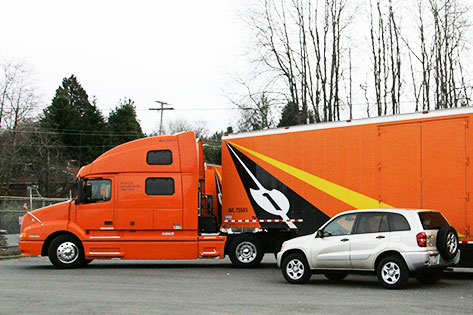 Local Moving
If you are moving in or around the Greater Bremerton or Seattle area, or the Olympic and Kitsap Peninsulas, Spaeth Transfer / Allied Van Lines is here to make sure your move goes smoothly. We pay special attention to your moving time requirements to ensure your relocation goes on as planned. Our friendly and trained movers will treat all of your belongings with great care, whether they are transporting them down the street or across town.
Long-Distance Moving
Long-distance moves require extra work and planning, which can become daunting very quickly. Spaeth Transfer / Allied Van Lines can help you save time and energy so you can focus on the important things, like adjusting to your new home and community. You can depend on our team to move your belongings up to Port Angeles, across the U.S. or even out of the country.
Professional Packing
We can provide you with quality packing supplies for you to complete your own packing, or you can sit back and relax while we expertly wrap and pack your belongings. If you choose our packing services, we will carefully handle each item and properly store it away so it arrives at your new home exactly as we had packed it.
By knowing that we're not only transporting your belongings but your lives and memories as well, we are able to make your move our top priority. For more information about our residential or commercial moving services or to schedule a free, in-home estimate, call us today.